Queensland Associated Dance Studios Inc.
2023 QUEENSLAND CAPITAL CLASSIC
17 JUNE 2023
ENTRIES ARE NOW OPEN VIA THE DSA PORTAL
-- oOo --
Queensland Associated Dance Studios Inc. would like to thank the CITY OF LOGAN for
their funding support towards the successful running of the Q.A.D.S. Queensland
DanceSport Titles at the Beenleigh Events Centre on the 19th November 2022.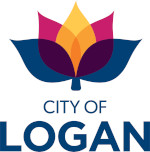 Thank you to our advertisers and supporters.
-- oOo --
JOIN THE Q.A.D.S.
Membership is available to both professionals and amateurs.
If you would like to join this worthwhile society an application form is available o­n this website.
The QADS is a state-based society working towards the betterment of dancing in Queensland.
It achieves this in a number of ways, e.g. Workshops/Seminars, sponsorship to assist various regional and Brisbane competitions, promotion of dance studios, the production of the Dance Venues Booklet, etc.
Please Direct all enquiries (or requested changes) to Alan Boulton on 07 3269 9444 or 0418 982 917.
Email :- exec(at)qads(dot)org(dot)au
-- oOo --
. . . . . . . . . . . . . . . . . . . . . . . . . . . . . .Visitors: 43471 . . . . Now online: 0